Digital Information and Privacy
A collection of digital information and privacy terms that have become popular in the ever-changing online world.
Algorithm Bias —Systematic and repeatable errors that can result in unfair outcomes such as privileging one group over another.
American Standard Code for Information Exchange (ASCII) — Enables computer files and text (ex. emails) to be used and accessed on many different systems, made of letters, numbers, and standard English language symbols.
Artificial Intelligence (AI) — The ability of a computer program to think and learn independent of its coded commands, such as speech recognition and decision making.
Binary System — A system consisting of two parts that can be expressed by combinations of the digits 0 and 1.
Cloud computing — Using a network of remote (rather than local) Internet servers to store, manage, and process data.
"Cookies" (HTTP cookie) — Small piece of data sent to a user's computer by a website and gathers information about the user's browsing activity on the website.
Data mining — Process of discovery patterns in a set of data in order to generate new information.
Domain  — Identifies a realm of administrative authority within the Internet.
Encryption — Process of converting data or information into a code, typically to prevent unauthorized access.
Firewall — Network security system that monitors and controls incoming and outgoing network traffic based on predetermined security rules.
Human-Computer Interaction (HCI) — Study of the design and use of computer technology, focusing on the ways humans interact with computer interfaces.
Hypertext — Text displayed on an electronic device that references other text, that can be immediately accessed by the reader by clicking on the hypertext.
Intranet — Computer network for sharing information within an organization, excludes outside users.
IP address — Internet Protocol number, each device that can access the Internet has a number identifying it.
Machine learning — A subset of artificial intelligence, where algorithms can improve automatically through experience.
Metadata — A set of data that provides information about other data.
Phishing — Fraudulent attempt to obtain personal, identifying information through electronic communication by disguising oneself as a trustworthy entity.
Virtual (AI) Assistant — A program that completes tasks for its user based on voice commands (ex. Alexa or Siri).
Zoombombing — When someone hijacks a Zoom call and uses the screen sharing feature to display inappropriate or offensive content.
Social Media
A collection of online communication channels encouraging input from communities, interaction between users, the sharing of information, collaboration and opinions. It lets people publish, chat and share content online.
A
Algorithms
Social media platforms use algorithms to ensure users are alerted to the most relevant content using certain demographic predictions. This means that new content may be pushed below content which is deemed more relevant to the user.
AR/Augmented Reality
real-world experience is enhanced by computer-generated visuals, sounds, etc.
Avatar
In social media, an Avatar is a picture or graphic used to represent you. Businesses frequently use a logo as their avatar on company pages and profiles. Colloquially known as an "avi" or a "DP" (display picture).
B
Bitly
Bitly allows you to easily shorten, share, manage, and analyze your favorite links from around the web.

Bitmoji
An application that allows for the creation of personalized emojis/cartoon avatars for use in various social media applications.
Boomerang
Mini videos that loop back and forth.
Blogs
A blog is a web content publishing platform that allows a user to post content which may include commentaries, news or views. Blogging platforms include Blogger and WordPress, and blogs are indexed promptly by search engines.
Brigading
When a group of people work together to harass an individual online.
C
Circles
Or rather Google Circles, are a feature of Google+. A Circle is a way of categorizing or grouping people based on the relationship you have with them. People you add on Google+ can be added as friends, family, acquaintances, or you can add people to follow.
Connections
Connections are people you connect with on LinkedIn. Connections are similar to Facebook friends but are more likely to be made with people you have worked with, or would like to do business with, rather than friends or family members.
D

Doxing
A form of online harassment involving revealing personal information publicly (such as work or home address, phone number, e-mail, etc.).
DSCO
pronounced "dis-co"; VSCO's app for GIF creation and short videos.
E
Emoji
A small digital image or icon used to express an idea, emotion, etc., in electronic communication (smile face, heart, etc.).
Engagement
The main purpose of social media is for you to use it as an opportunity to actively engage with friends and family, peers and community. For example, on Facebook, engagement includes likes, comments and shares.
F
Fake news
A type of yellow journalism or propaganda that consists of deliberate misinformation or hoaxes spread via traditional print and broadcast news media or online social media.
Filter
A photographic effect that can be applied to enhance images on social media, such as offering a vintage look, black and white, sepia, altering saturation levels, and more. Snapchat regularly updates their filters, and offers brands the opportunity to sponsor filters as part of their marketing strategy.
Flickr
An image and video hosting website and web services suite. Calls itself the "best online photo management and sharing application in the world."
Foursquare
Foursquare allows you to share your location with others. You are shown deals and offers relative to your location that may have also been recommended by your friends.
Friends
Friends are people you connect with on Facebook. Friends can see your Facebook profile or elements of your Facebook profile depending on what you have given them access to. On Snapchat, a friend is another user you've mutually connected with (both of you have added each other as contacts within Snapchat).
Follow/Follower
When you follow someone on Twitter you are essentially subscribing to their updates and tweets – you are a follower. You can also follow a company or person on LinkedIn, Instagram and Snapchat.
G
Geotargeting
Geotargeting is a tactic used by brands to deliver different content to its users based on their geographical location. It also enables brands to create specific messaging and content to exclusively relevant audiences.
Geofilter
A filter that has the location of where you are on Snapchat .
GIF
Acronym for Graphics Interchange Format, which refers to a file format that supports both static and animated images. Only certain social networks support gifs – check out giphy.com to find gifs to share on social media.
GIF Stickers
animated image with transparent background, used to enhance storytelling.
H
Hashtag
A single word or phrase preceded by the # symbol to define messages relating to a particular topic. Hashtags first emerged on Twitter but are now used on almost every other social platform too.
Handle
On Twitter, a handle is the name you choose to represent yourself. It starts with an @ e.g. Our handle is @UMich.
I
Impressions
total number of times social media browsers have been exposed to your content.
Influencer
A social media user who can reach a relevant audience (whether large or small) and create awareness about a trend, topic, company, or product. They have established credibility with their audiences, and marketers work to build relationships with them in order to reach those audiences.
L
Live Streaming
Live broadcasting through social media. This is expected to grow in 2017, especially between social media platforms and television broadcasters. Facebook, it is expected, will announce partnerships with major broadcasters to screen exclusive content.
Lurk/Lurker
A friend who reads all the posts/messages in group chats or in forums but is not inclined to participate.
M
Meme
A humorous image, video, piece of text, etc., that is copied (often with slight variations) and spread rapidly by Internet users.
Mention
The act of tagging another user's handle or account name in a social media message. Mentions typically trigger a notification for that user and are a key part of what makes social media "social". When properly formatted (for example, as an @mention on Twitter), a mention also acts as a link, so your audience can click through to the users' bio or profile.
N
Newsfeed
A newsfeed is a list of news posted on a particular platform. Newsfeeds exist on your Facebook profile page, on blogs and on Twitter, for example.
Notification
A message or update sharing new social media activity. For example, if somebody likes one of your Facebook photos you will receive a notification to inform you.
O
Online Harassment
The use of networked technologies to threaten, maliciously embarrass or attack another individual.
P
Paid Social Media
Businesses can pay to advertise on social media – with common types being native advertising such as Facebook Ads, LinkedIn Sponsored Content, and YouTube sponsored videos. Companies can also run standard, display-style ads on some platforms.
Pinterest
A photo sharing site where users create themed image collections around events, interests or pastimes. Users can browse pinboards, add or "re-pin" images to their own pinboards, or "like" photos.
Podcast
A podcast is a digital audio file series created by a user and is available for download on the internet.
Q
QR Code
A machine-readable code consisting of an array of black and white squares, typically used for storing URLs or other information for reading by the camera on a smartphone.
R
Reach
Reach signifies the number of people a brand could target using advertising. It also signifies how many people have had sight of a particular post.
Reddit
A popular entertainment, social news and social networking website. Content is submitted or shared by users then voted on by other visitors within communities called subreddits.
Revenge porn
Disseminating private photos (real or falsified) without an individual's consent.
S
Share
The main focus of all social media platforms is to share your content, thoughts and company voice with others. Sharing options can also be added to your site, allowing people to like, +1, email or tweet you, as a method of endorsing or forwarding your content to others.
Social Mention
A social networking search engine that allows you to search the internet for social content such as blogs, comments, bookmarks, events, news, videos. Google also allows you to search blog, video and image content.
Stop-Motion
A feature on instagram that combines a series of photos into a quick .gif.
Swatting
Reporting a false threat to local police, prompting an emergency response team to go to an individual's home.
T
TikTok
App created to share short, comedic, talent videos.
Trending
Refers to a topic that is especially popular on social media at a given moment. Originating with Twitter, users add hashtags to particular words to join the discussion surrounding a topic. This can improve engagement with posts.
Troll
A word that is used to describe someone who deliberately tries to offend others on social media, often posting abusive messages to a particular individual or group in order to get a reaction.
Tumblr
A popular microblogging platform used to broadcast messages.
U
User-generated content
Using uploads by customers on their own social media platforms, UGC is the process in which brands repost pictures onto their main social pages. This provides authentic endorsement, whilst adding volume to content already in place.
V
Vimeo
Similar to YouTube, Vimeo is a platform for storing, sharing and uploading video content.
Viral Marketing
A marketing technique where information is passed electronically from one internet user to another, leading to wide coverage and high-interest levels.
Vlog
abbreviation for "video blog" where a person regularly posts short videos used to candidly show people's lives, usually involve commentary and dialogue.
VR/Virtual Reality
simulated experience of a 3D environment that can be interacted with in a seemingly real (physical) way through special technology (headset).
VSCO
pronounced "vis-co"; an app used for simple photo edits and sharing "aesthetic" content.
W
WeChat
A Chinese multi-purpose messaging, social media and mobile payment app.
WhatsApp
A free to download messenger app for smartphones. WhatsApp uses the internet to send messages, images, audio or video.
Y
YouTube
Google-owned YouTube is a video sharing website where users can upload, view and share video clips.
Facebook
A social media platform that connects people with friends, family, colleagues, businesses from all around the world, enabling them to post, share, engage with a variety of content such as photos and status updates online.
Facebook Live
Share live video with your followers.
Facebook Messenger
Instant messaging to chat with friends, on mobile and website.
Fan
A user liking a business page and subscribing to the content feed.
Follower
Similar to a fan relationship or a Twitter follow, it allows followers to see posts without having the relationship approved.
Friend
Connection between two personal profiles.
Group
A place for group chat for people who share a common interest — groups are public, private, or secret.
Like
People click "Like" to show their interest in another person's post.
News Feed
Updates influenced by your friends, groups, subscribed pages and activity.
Page
Acts as a profile for businesses, brands and public figures that can be 'liked' and 'followed' by other users.
Reactions
An extension of the Like button for expressing emotions:

   Like      Love     Haha    Wow   Sad    Angry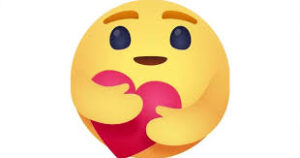 Care
Suggested Pages
Pages you may be interested in, based on previous pageviews, check-ins, likes  and friends.
Sharing
Posting photos, videos, product recommendations or website links to your own or a friend's Facebook page.
Instagram
An app that works on mobile and desktop, Instagram allows you to post photos and videos, apply filters to images, add locations through geotags, use hashtags and share on other social networks.
Bio
Area for a short description about you.
Boomerang
An app that takes bursts of photos and strings them together into a video loop that plays forwards and backward.
Caption
Users can contextualize posts by adding a caption, along with a relevant hashtag.
Carousel
Allows users to post up to 10 photos or videos as one "swipeable" carousel.
Close Friends
A feature that allows users to create a "private" story for a select group of followers.
Collections
A feature that lets users sort any post they've bookmarked into different categories for easy viewing & organizing.
DM
Direct message. A place for private messaging between users.
Feed/Gallery/Album
Collection of images posted to your profile.
Filters
Photo editing for Instagram. There are 20 filters, including exposure, color balance, contrast, and different frames. There is also a manual editing feature.
Follower
A user who follows your account and sees all your published photos.
Following Activity Feed
A feed of images that people you're following have liked or commented on. Only shows five minutes of information.
Grid
A layout that is used to organize and present your images.
Geotags
The location attached to an image, which corresponds to a longitude and latitude on a map. This means your image can be viewed alongside other photos geotagged for this location.
Hashtags

# used by Instagram and Twitter, a hashtag allows users to connect with others and find images based on a common word. Using a hashtag means others will find it.
Highlight
Instagram stories that are permanently featured on a user's profile.
(IGTV) Instagram Live
feature on Instagram stories that allows users to stream live videos to their followers and engage with them real-time through comments
Instagram Stories
Photos and videos shared on an Instagram feed that disappear after 24 hours.
Mood
Users type "mood" or "Mood:" or "#mood" and pair it with a picture to convey how they are feeling at the time.
News Feed
Via the Home button on the app, this feed shows images from those you follow.
Personal Activity Feed
Shows you when a user likes or comments on one of your images, when your username is mentioned, when your image is posted to the popular page, and when you're tagged in a photo.
Post
Image uploaded to Instagram, can include a caption, geotag, users' tags.
LinkedIn
A social networking site with individual users and organizations. Individuals can network, build up connections, follow companies and job hunt. You can share news, blog posts, opinion pieces and job ads. There are also specialized groups that can be joined, too.
Badge
Users can create a LinkedIn "Badge"  in various shades, shapes and sizes, to add a bit more style than a simple link to their LinkedIn profile. The content of the badge is updated automatically from a user's profile content.
Comment
A way to leave a comment on an update.
Company Profile
Bio that includes connections at the company, new hires, promotions, jobs, related companies, and company statistics.
Connections
People you invite or people who have invited you.
Endorsements
Signposts to other users showing your expertise. It's very quick and easy to endorse, so they don't have the value of a recommendation.
Groups
Public or private, created by an individual or a company. They allow users to gather and discuss a specific subject.
Like
Represented by a thumbs up, a way to like an update.
Network
Your connections, including the connections of your connections.
Pinned Update
An update that is pinned to the top of a company profile.
Recommendation
A way to recommend a friend/colleague based on their professional experience, to anyone who views their profile.
Request
Sent by one user to another, describing a possible project or opportunity.
Snapchat
An image messaging app that has been around since 2011. Users create "snaps" (a photo or video) and add filters, text, emojis and drawings before sending to a recipient. Individual messages only last up to 10 seconds, then they are completely erased (although Snapchat has introduced a replay feature that allows you to have one more view).
Best Friend
You send the most snaps to this person and they send the most snaps to you.
Discovery Page
The Discover feed shows algorithmically sorted content from media partners and verified celebrities.
Friend
Someone whose account you have "added" to your list of Snapchat contacts, can send them snaps and can view their snap story (like "follower").
Friend Emojis
Change over time-based on how you interact with that "friend" on Snapchat.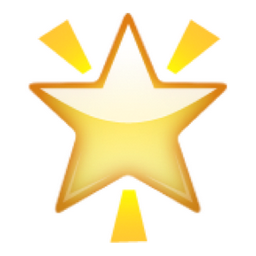 Gold Star
You have replayed this person's snaps in the past 24 hours.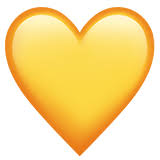 Yellow Heart 
#1 Best Friends- You send the most snaps to this person and they send the most snaps to you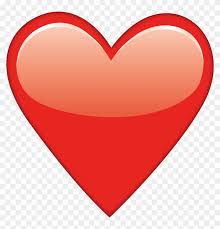 Red Heart
#1 Best Friends for 2 weeks straight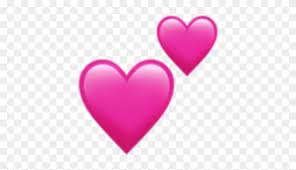 Pink Heart
#1 Best Friends for 2 months straight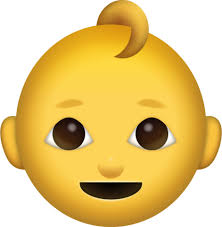 Baby
You just became friends with this person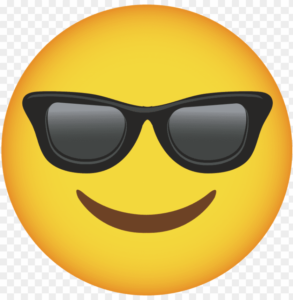 Face with Sunglasses
One of your best friends is one of their best friends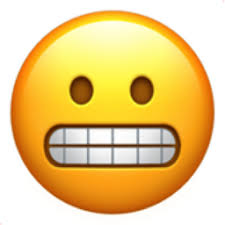 Grimacing Face
You #1 best friend is their #1 best friend; you both send the most snaps to this person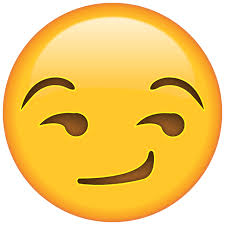 Smirking Face
You are one of their best friends, but they are not one of yours; you get a lot of snaps from this person, but do not send many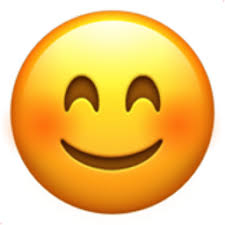 Smiling Face
One of your best friends; you send them a lot of snaps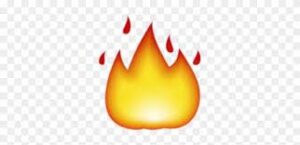 Fire
You have a snap streak with this person; you have sent & received snaps from this person each day (# of days is shown)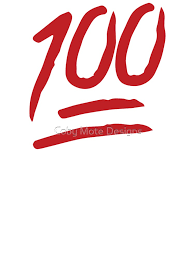 Hundred
100 day snap streak; you have sent & received a snap from this person every day for 100 days straight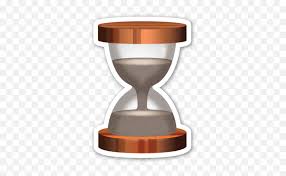 Hourglass
Your Snapchat streak is about to end; you must send a snap to keep the streak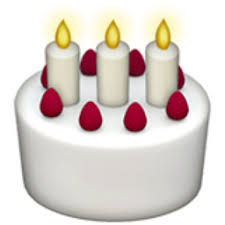 Birthday Cake
It is this friend's birthday today! 
Lenses
Collection of AR 3D enhancements applied to the user's photo or video (typically changing the appearance of the user's face).
Live Stories
Live Stories are a curated stream of user-submitted Snaps (via Snapchat) from various locations and events. Users who have their location services on at the same event location will be given the option to contribute Snaps to the Live Story. The end result is a Story told from a community perspective with lots of different viewpoints.
Private Story
A feature that allows user to create a "private" story for a select group of followers/viewers.
Snap Maps
Allows you to see your follower's location.
Snap Score
A score is the combined number of Snaps a user has sent and received. Users get one point for every Snap they've sent and a point for every Snap they've received.
Snap Streak
The number of consecutive days that two users have sent and received Snaps from each other.
Snapchat Story
The "My Story" section allows users to post a replayable Snap for up to 24 hours to their friends and followers.
Twitch
A social media platform that allows gamers to live stream and interact.
#
Stream
Real-time video sharing to an audience. 
Chat
Interact with other members of the Twitch community and Twitch streamers.
Subs
Short for "subscriptions"; the monthly payment for viewers to support their favorite channels. 
Bits
Mini donations from viewers; a form of virtual currency that gamers can spend on their favorite gamers' sites.
Followers
The number of users who have signed up to view an account on a regular basis will receive notifications when the account begins streaming.
Twitter
A real-time social network and online news channel allowing users to share content with their followers — 280 characters, to be precise. Users can favorite and retweet the posts of other users, as well as engage in conversations using @mentions, replies and hashtags for categorizing their content.
#
Hashtags are used in front of words or short phrases to provide context, for example, we sometimes use #GoBlue. Using hashtags to categorize information, makes it easier for users to find.
@Mention
When you're looking to tag someone or a brand in a tweet. Include @username and they'll receive a notification. It's used to initiate conversations with other users, or attribute content. Note that if you start a tweet with @username, only your mutual followers will see the tweet. To make it visible to others, use a period before – .@username.
DM
A direct message is so you can talk privately to another Twitter user.
Feed
A list of tweets that constantly updates, when new tweets that fit a specified criteria are tweeted.
Follower
Someone who follows you on Twitter and sees all your tweets in their home feed.
Home Feed
Updates every time someone you follow posts a tweet.
Like
Used to be a star, now represented by a heart symbol.
List
A curated group of Twitter accounts. You can create your own lists or subscribe to lists created by others.
MT
Modified Tweet — when a user is trying to retweet but the tweet's too long and they have to alter the original tweet.
Pinned Tweet 
A tweet that has been pinned to the top of a Twitter profile page. Pinning a tweet is a great way to feature an important announcement or update.
Reply
Is responding to a tweet someone has tagged you in with a @mention. A reply is visible to anyone and everyone — even if they don't follow you.
RT
Meaning retweet, RT is used in tweets to indicate a user found content useful enough to share. It can also be used by tweeters to encourage others to share their tweets. Via is a term that sometimes replaces RT, letting uses know where the original content came from.
Tweeps
Twitter + people = Tweeple.
Tweet
Everything you post on Twitter is a tweet. That's 280 characters plus an image or GIF that are public and searchable by anyone on Twitter, even if they don't follow you.
Twitterati
A-list Twitter users with hundreds and thousands of followers – @elonmusk would be an example of an influential users, famous for stuff other than being popular on Twitter.
Twitterverse
Also Twittersphere. It's where all the Tweeps hangout.

YouTube
YouTube is a free video-sharing website that makes it easy to create, upload, and watch online videos.
Channel
A member's personal presence on YouTube displays a collection of the videos they have posted.
Playlist
List/ group of videos that plays automatically in order; users can create their own private collection of videos on a playlist.
Subscribers
The people or accounts who "follow" a specific channel.
"Smash That Like Button"
Request to like the YouTube video.
"Ding the Bell"
Request for people to click the bell icon (next to the subscribe button) so they get a push notification every time a new video is uploaded to the channel.